Australian Virtual Assistants
Helping you with your business admin & reception needs. Specialising in neurodiversity.
WHAT WE DO
Australian Virtual Assistants
Helping you with your business admin & reception needs and offering support with our business owner program.
Are our virtual admin and reception services right for you?
The online world is booming with more businesses turning to work remotely. And with this comes a rise in virtual assistant and reception services. But you want to make sure your new virtual assistants and receptionists will fit in with your business. They need to understand how you work and all the specialist things that make your business tick.
And that's why we like to be upfront and let you know who we provide our virtual administration and reception services for:
Mums in solo businesses with a special needs child

Financial planners working alone without admin support
Allied Health professionals with no admin support
Neurodivergent business owners
Why are we niched? Because our team have over 30 years of administration and reception experience in the financial industry, along with over 7 years in the allied health industry. We know who you are. We understand how you work. And we know the support you need in business.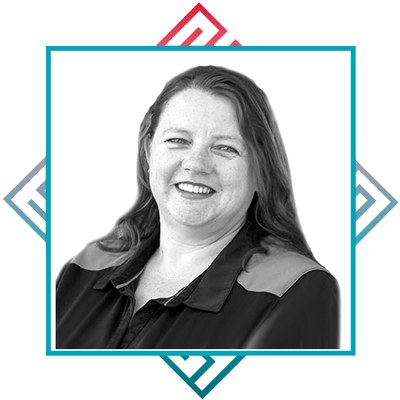 Why you can trust our 'a-maze-ing' team of virtual assistants
Hi, I'm Paula, the founder and director of Beyond the Maze, a VA, coach, author, keynote speaker, mum of a special needs child and a Brisbane based girl who loves fast cars!
I started Beyond the Maze as I needed to have flexibility around the special needs of my son. Rather than continuing to tackle a corporate job and balance life, I started my administration and reception business.
Quickly building a close-knit team of highly qualified VAs, we chose to work with financial planners & allied health workers. Our team are all highly professional and dedicated to your business. 
You can be assured that our team is so cohesive that we won a team culture award at an ActionCoach conference! We back each other up to make sure our clients are always 100% looked after.
We treat your business like your baby and we will nurture it like one too. 
I also provide courses and membership to support other business owners working around children with special needs.
What our clients
are saying about us
Sean Garvan - Garvan Financial Planning (Cairns)
Paula and her Team are one of my most valued resources. I run a 100% outsourced business in that I do not employ any direct staff, and Paula's specific financial planning client services experience combined with clear and simple pricing for her services, means that I can support and service a significantly larger client base than if I was handling all of the client services work myself. I am also able to only pay for the time spent when tasks are actually being worked on/completed, as opposed to having a full-time salaried staff member sitting idle and costing me money. The engagement is clear and transparent with excellent time tracking and reporting, and the ability to 'prepay' for blocks of hours is helpful for managing cash flow. I highly recommend Paula's team to any business that would prefer not to have the hassle of a full-time office staff member, and have a simple and professional engagement that delivers great efficiency and results.
Rhian - Healthy Mummy
I wanted to send you a big thank you for all of your hard work over the years.  You have been a really important part of the growth of The Healthy Mummy and have worked tirelessly to ensure customers have been looked after every step of the way.  Your help with the set up of our system and developing our customer service processes have been critical to the evolvement of our customer service. Thank you so much for all of your help and for supporting us throughout.  Your loyalty and commitment has been invaluable. 
Beth Oxley - Marketing Manager, Sesame Lane Care & Kindergarten
We recently invited Paula Burgess as a guest speaker at a parenting workshop held at Sesame Lane Care & Kindergarten. I believe a successful parenting workshop is measured by attendees walking away having learnt what they expected to and with strategies they can implement to make their families lives happier. I must say that Paula certainly delivered on these expectations and more. Paula is a knowledgeable, personable and a confident presenter and coach. We look forward to working with Paula again, both for parent and educator training and support. Thank you Paula!
Testimonial
I really appreciate your work. Thank you for your professionalism and friendly support.
Dr Jessica Cooke – Mindwell Psychology
Want to discover if we're the perfect fit for your business?
To find out more about our Australian virtual assistant and reception services, book your obligation-free consult today.