Want to be a virtual assistant?
Have you started a Virtual Assistant business or are interested in what having a VA business is all about?
Our membership plan (coming soon) will support you in starting your business and building it to something that is will give you flexibility around your family.
If there is one thing I have learned in business is how valuable a mentor is which is why I offer this support to you.
However, if you are looking at starting a Virtual Assistant business like mine then not only can I assist you with that, but I also recommend that you check out what one of my mentors offers to Virtual Assistants.
Join Virtually Yours — an Australian virtual assistant network
Rosie Shilo of Virtually Yours offers a very affordable membership and with that membership comes a wonderfully supportive Facebook Group, much like ours along with regular job leads that you can choose to apply for and why wouldn't you!  Job Leads are so valuable especially when you are starting out!
Rosie has years of experience as a VA and is a perfect addition to our membership.
Joining us both will propel you into a successful, flexible business that you are looking for.
So why wait, check out what Rosie offers now!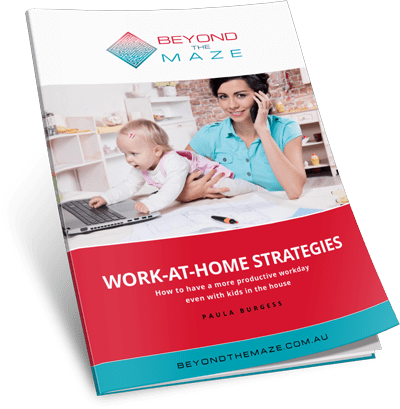 Subscribe to our newsletter and receive our FREE ebook
Work-at-Home Strategies: How to have a more productive workday even with kids in the house